Snoop Dogg Unveils Stylish Apparel for Pets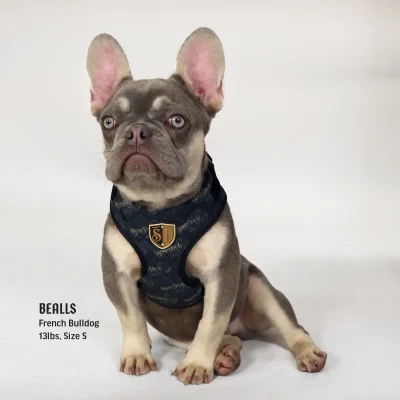 By DJ Tyrone "T-Bone" Jennings II, B.A. 
Music and Entertainment Writer 
November 18, 2022 
Rapper Snoop Dogg, 51, loves the doggy dog world, and he wants your dogs and cats to be the leader of the pack. Snoop has a line of products designed for dogs and cats, so they can step out in style. Ya feel me!
The stylish pet line is called SnoopDoggieDoggs where pet lovers can find gold bowls, clothes, and toys designed just for your four-legged fur friends. The products were designed by Snoop himself, so you know it is going to be hip. 
You can buy them right now on Amazon just in time for the holiday season. 
"If my doggs ain't fresh. These doggs and their apparel are a reflection of Tha Dogg himself, so they gotta look like the role of a Top Dog, ya dig?!?!" Snoop said in a statement for the line's unveiling. 
Now your fur balls can sport clothes just like Snoop wears himself. You can find Snoop Doggie Dogg' hoddies, jerseys, and they can even sleep in style with pajamas. The stylish clothes are sure to lead the pack when they sport images of Snoop Dogg along with catch the phrase "Throw the Dogg a Bone."  
Doggs can even hit a home run with a baseball hat adorned with Snoops iconic braids that's better than any dreads human's wear. 
And that is not all. 
If wearing clothes makes your pooch uncomfortable, then no worries you can still showcase your pooch with Snoop Doggie leashes, collars, and the best stylish gold bowls, and harnesses that you will not find in any store. 
Your furry friends can even rap a little at playtime with a plush stuffed boombox that kicks out Snoops favorite rap line "Bow Wow Wow, Yippy Yo, Yippy Yay, Bow Wow Yippy Yo Yippy Yay." when they hit the G-Spot. 
Snoop wants his pet lovers to show some love by showing how your pet leads the pack with their new Snoop Doggie Dogg products on his social media page and tag @SnoopDoggieDoggs and #SnoopDoggieDoggs for a chance to get your pooch featured as the top Dogg on Snoops social media channels.
Please leave me a comment in the comments section, and tell me whether you would purchase these adorable products for your four-legged friend. I sure would.
Please feel free to like, comment and share, but as always keep comments respectful.