Anita Baker Wins Fight for her Master Music Recordings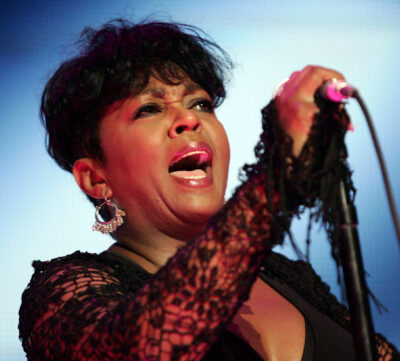 September 13,2021 
By Tyrone "DJ T-Bone" Jennings II, B.A 
Music and Entertainment Writer
[Detroit, MI] Detroit's own Anita Baker,63, is no longer caught up in the rapture of her previous record companies. Baker has been waging her war against the record companies by using the copyright reversion law which gives recording artists like Baker their copyrights after 35 years.  
Baker is very well beyond that.

Baker first began to fight for her master recordings in early March 2021. She pleaded with her loyal fans not to use streaming services such as Spotify to listen to her music. "Music and sound quality are poor, and fans deserve better than that," she said. 
The statement comes as no surprise because she is known for giving her fans the best that she got in both audio recordings and in live performances. 
"I'm Retired from the Plantation," she said. 
So, what does this all mean for her music fans? 
The singer confirmed on her official twitter account that her loyal fans are free to stream her music until their hearts are content. "All My Children Are Coming Home," she tweeted.

All My Children Are Coming Home
Catalog?
Impossible Things Happen?…
Every.
Single.
Day.
Gratefully❤️ pic.twitter.com/9OgYaxNmip

— Anita Baker (@IAMANITABAKER) September 3, 2021
Baker was extremely surprised when she did not have to have an all-out brawl with the record companies, but instead it turned out to be mutually beneficial to all the parties involved. 
Anita Baker has eight Grammy awards under her belt, and she claimed her star on the Hollywood Walk of Fame in 1994. 
Please feel free to like, comment,and share. Please keep comments respectful.