Native Detroit Gospel Recording Artists Kierra Sheard, Donnie McClurkin and The Clark Sisters Claimed Multiple Awards at the 2021 Stellar Awards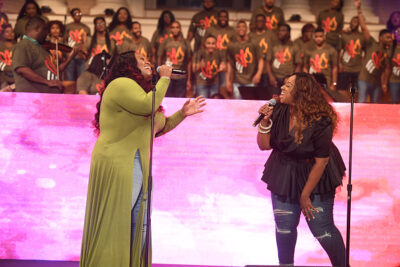 By DJ Tyrone "T-Bone" Jennings II
July 14, 2021
The pure great lakes State of Michigan is home to some of the greatest gospel music recording artist in the United States (U.S.). In fact, the City of Detroit, MI is still home for gospel music  recording artists The Clark Sisters, Kierra Sheard-Kelly, Bishop Marvin L. Winans, and Vanessa Bell Armstrong. Kierra is continuing the legacy of award-winning albums just like her mother Karen Clark-Sheard, and her sisters who make-up the gospel group The Clark Sisters.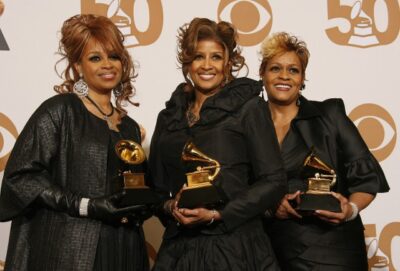 Here is a clip of an interview done by the former WXYZ channel 7 Action News reporter Eric Smith with radio legend Martha Jean "The Queen" Steinberg and the Rev. Charles Nicks Jr.on gospel music from Detroit.

Now for the award winner breakdown.
Kierra Sheard-Kelly, 34, took home several awards at the 2021 Stellar Awards Program for  her self-titled album Kierra. Kierra earned the Contemporary Album of the Year Award. Her hit song "Something Has Got to Break (Live) ft.Tasha Cobbs Leonard won both the Song of the Year and Music Video of the Year awards. The song peaked at #5 on the Billboard 200 Music Chart. The Clark Sisters were honored with the Rev. James Cleveland Lifetime Achievement Award. Later, Kierra joined them to stroll down gospel music memory lane by performing a medley of some of The Clark Sisters hit songs.
The sunshine also shined on Donnie McClurkin.
Pastor Donnie McKlurkin, 61, won the Traditional Male Artists of the Year Award for his hit album "A Different Song."
This year the 2021 Stellar Awards Program was sponsored by RCA Inspiration.
Kierra and Mcklurkin were both congratulated by Phil Thorton, Senior Vice President (SVP) and General Manager. "What an amazing time it was to come together, celebrate live music, and honor the incredible impact of gospel music and messages of hope, faith and God's love that all of the artists continue to shine the light on. Thank you to the Stellar Awards for a great show," he said.
Gospel music award-winning recording artists Kirk Franklin and Hezekiah Walker also performed for the show. Franklin has just recently won the Dr. Bobby Jones Best Gospel and Inspiration Award for "Strong God" his hit single that took the #1 spot on the Billboard Gospel Airplay Chart on December 12, 2020 at the Black Entertainment Television(BET) Awards Program.
"Strong God" increased by 17% in radio air plays according to Neilsen Music/MRC Data for the week ending December 6, 2020.
The 36th Annual Stellar Awards will be televised on Sunday, August 1, 2021, on BET at 8 pm Eastern Standard Time (EST) , followed by an encore presentation at 10 pm EST, so be sure to set your DVR.
Detroit is enormously proud of our own award-winning native gospel music recording artists.
Please feel free to like, comment and share, but as always please remember to keep comments respectful.