CeCe Winans, Pastor Marvin Sapp, BeBe Winans Nominated For 2021 BET Music Award
By Tyrone " DJ T-Bone" Jennings II "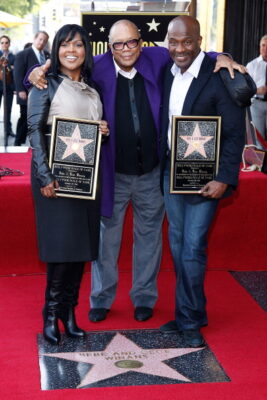 Michigan is the native home of some the greatest gospel music recording artists like The Winans Family, Vanessa Bell Armstrong, the late Queen of Soul Aretha Franklin just to name a few. Pastor Marvin Sapp,CeCe Winans and her Brother BeBe Winans have been captivating gospel music lovers for decades. They all have numerous Grammy Awards, Stella Awards, and BET Music Awards behind their name, and this year should  be no exception. Black Entertainment Television (BET) has released their list of nominees for the 2021 BET Award Show. Here is where the  Detroit will shine:
For the Dr. Bobby Jones Best Gospel/ Inspirational Award
BeBe Winans for his album "In Jesus Name"
CeCe Winans for her album "Never Lost"
CeCe's Hit single "Believe for It" has been on the Billboard Gospel Music Chart for 18 weeks, and holding the number one spot for two weeks while her album " Believe for It: A Live Worship Experience" is holding at number three on Billboards Top Album Chart. 
Pastor Marvin Sapp for his album "Thank You For It All"
Also nominated: Tamela Mann for "Touch From You", Kirk Franklin for "Strong God", H.E.R for "Hold Us Together"
This years show will be hosted by Fox's star in the television series Empire actress Taraji P. Henson who played Cookie alongside actor Terrance Howard. Actress/Female Rapper Queen Latifah will be awarded the Lifetime Achievement Award. 2021 has already been good to Latifah after she took home an Emmy Award for her role in the television series "The Equalizer". This years theme for the BET Award Show is  "Year of Black Women."
You can listen to great gospel music during my inspirational music segment daily on WQCW-DB internet radio from 11:00am until 4:00pm eastern standard time.
The BET Award Show will air on Sunday June 27, 2021 on BET at 8:00pm. 
For more on the BET Award Show visit their website at: BET Awards 2021 | Watch on BET
Please feel free to like, comment, and share this article, but remember to keep comments respectful.